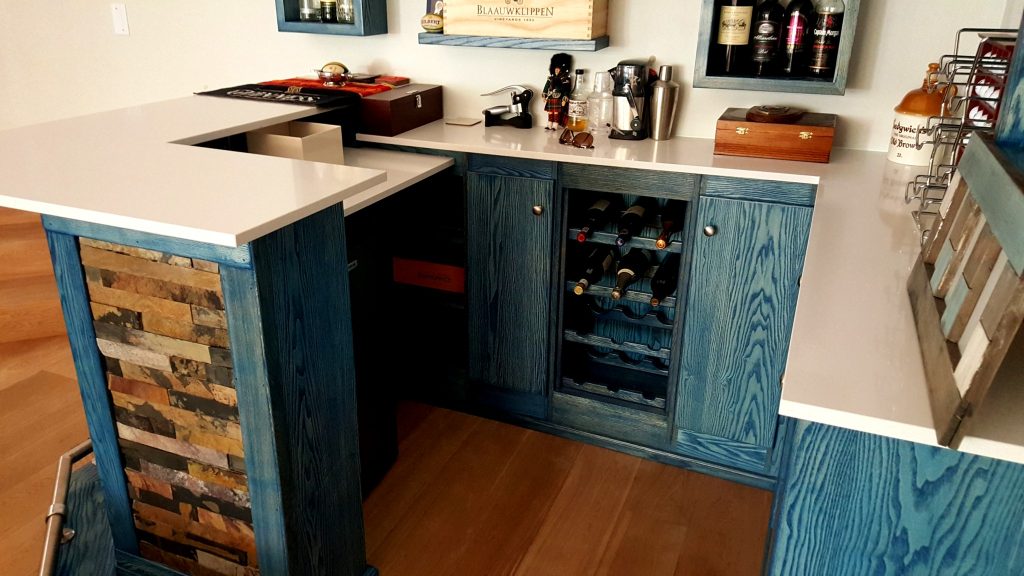 Modern Indigo Blue Bar
The Bar and Floating displays were made from Ash which was coloured with Rubio Monocoat Indigo Blue.
The Counter tops and Cupboard Tops were in Technistone Crystal Nevada.
The frontage to the Bar was covered in Eastern Blend Riven Stone.
This Bar was designed by The Wood Studio to give a theme of modern clean lines in a colour finish that was distinctive.
This was the Artist's Impression:
Please share if you like this post!