U-Shaped Mahogany Bar
The Bar is a "U shaped Design"and has a 45 deg return to both ends. The bar top and front serving shelf is made from solid Mahogany.
The Bar frontage has a 60mm apron. The frontage of the bar and doors are constructed from Mahogany veneers. The skirting, edging and capping are constructed out of solid Mahogany.
The width of the top is 450 mm. The total bar run is 6,8 m.
An entrance to the bar has a flap and door. A serving shelf is installed below the bar top.
Mahogany veneers is used for the divisions of the displays and the shell scheme of the cupboards, and a display and cupboard unit is installed against the rear wall.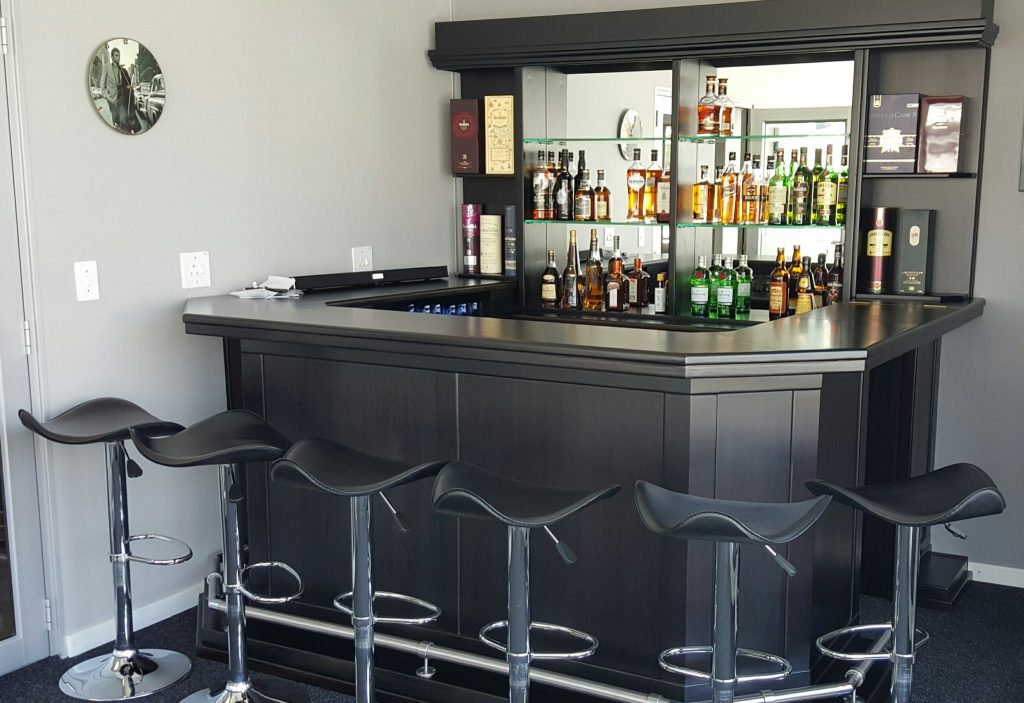 Please share if you like this post!