Wine Bar in Burmog Mahogany
This custom made Wine Bar is made in Burmog Mahogany. The design enables case loads of wine to be stored in the Diamond Bins and the Open cradles take individual bottles.
The tasting tables are on two levels - the higher one is designed for bar stools and the lower one for smaller chairs.
The cupboards above have glass inlays so that the wine glasses are visible.
Two Beverage coolers have been incorporated into the lower section of the Wine Bar.
The entire Wine Bar is raised on Steel Stancions for easy cleaning of the floor without damaging the furniture.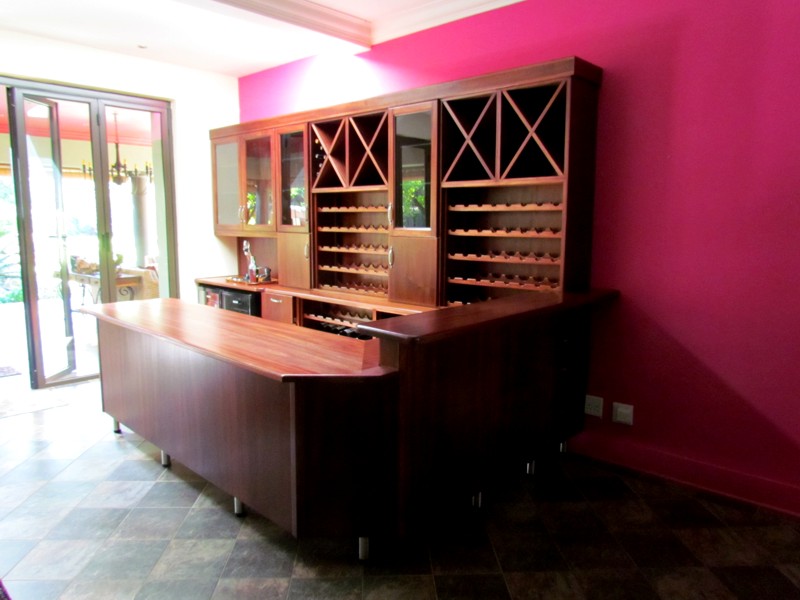 Please share if you like this post!