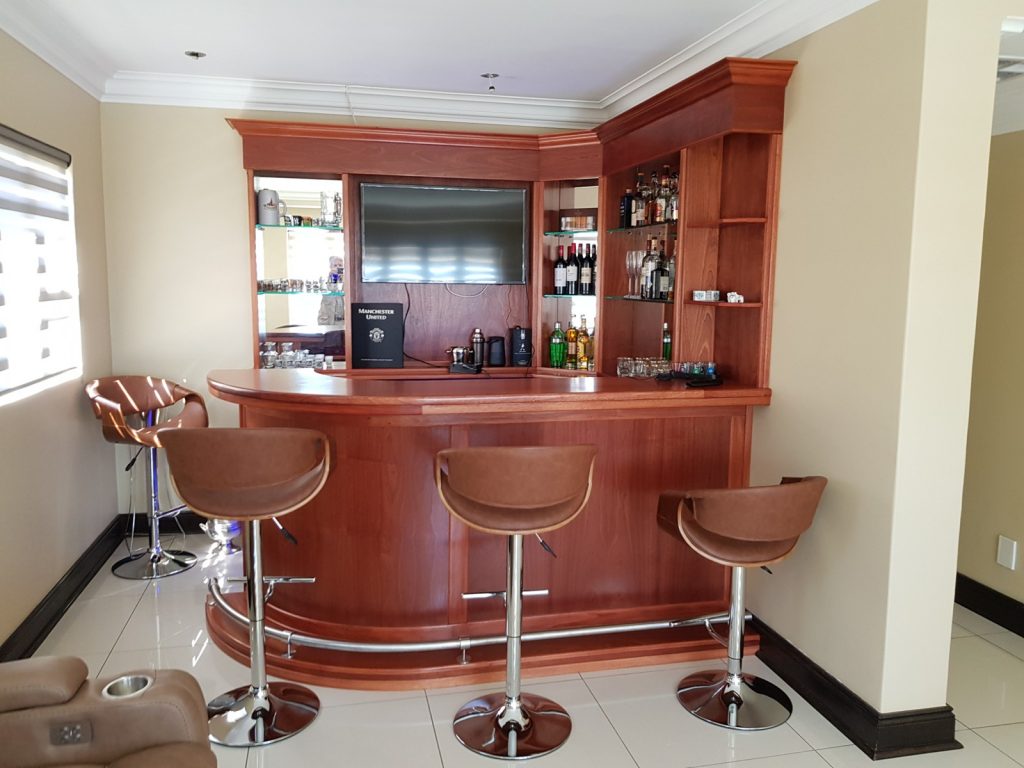 The Bar is an "L shaped Design "with a curved return. The Bar top, front serving shelf and cupboard tops are made from solid Mahogany. The frontage of the bar and doors is constructed from Mahogany veneers with a solid Mahogany framework. The skirting, edging and capping is constructed out of solid Mahogany.
A serving shelf (600mm deep) is located below the main bar top.  A 2 door stainless steel with glass doors Fridge is under the front serving shelf.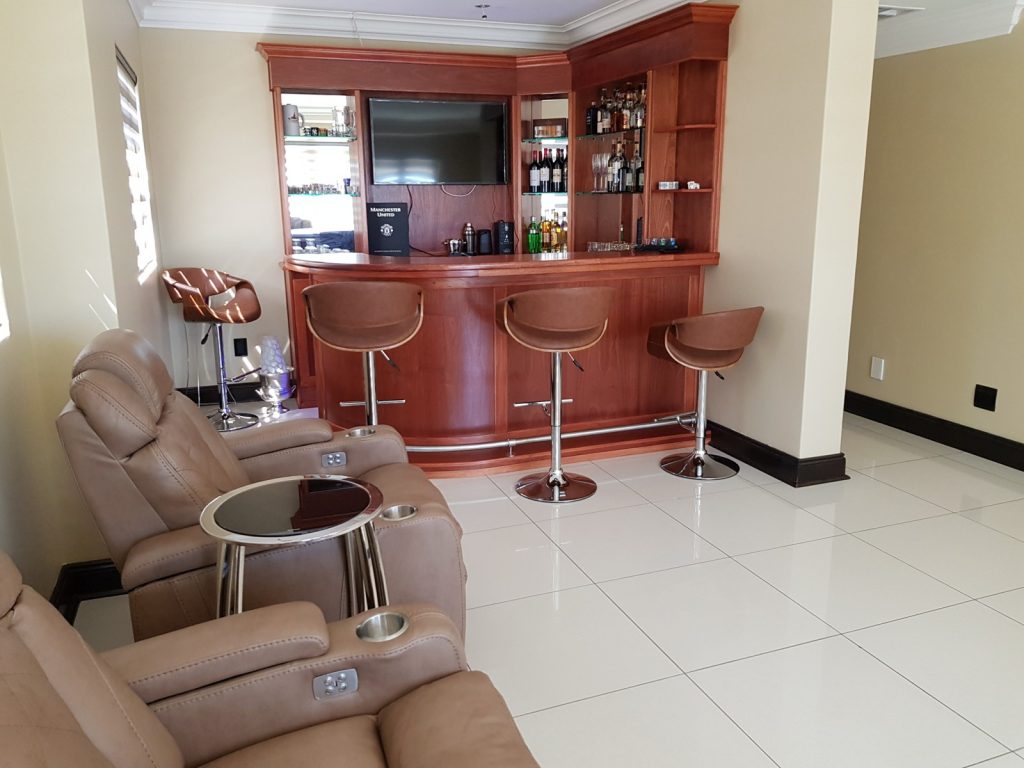 Displays are on the rear and return wall with storage cupboards below. The displays have silver mirrors and have 10mm glass shelves.
Space is created for a TV to be mounted on the rear wall. A timber boxed foot rest with steel tubing is installed along the front of the bar. LED down lighters (steel finish) are installed in the display units, together with a dimmer switch.
Please share if you like this post!