The Bar design was minimalist in outline with clean shapes and lines. The look and feel was open plan in keeping with the rest of the home. The colour of the bar was tinted to the client's choice.
The Bar Top was constructed out of solid Mahogany with a buildup in the front. The total bar run was 4,900mm with an opening provided on the right hand side as you look at the pub. The frontage of the bar had an opening covered by armour plated glass to allow for the protection of the multi colour Streamlight display panels.
The balance of the Bar was constructed using Mahogany veneers for the frontage of the bar, solid Mahogany for the serving shelves, the edging and skirting. Mahogany veneers were used for the internal structure of the cupboards, the cupboard doors, the fascia to the displays and the divisions of the displays.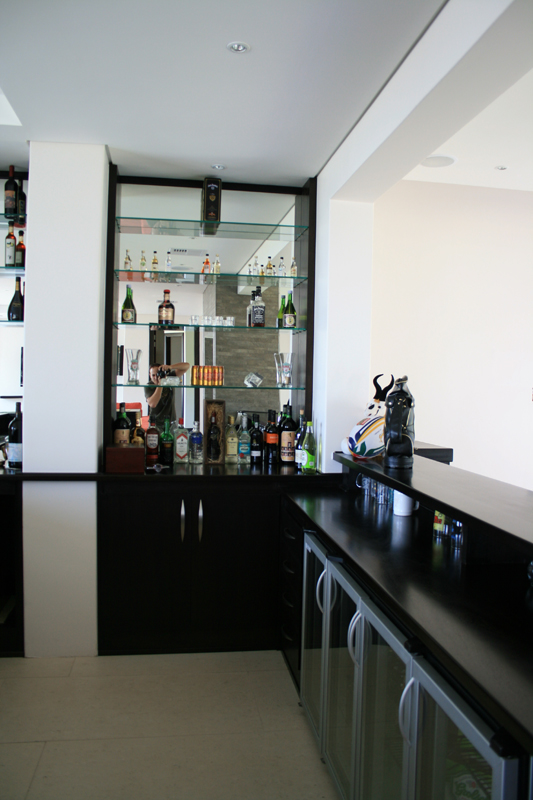 The Serving shelf below the bar allowed for a Scotsman Ice Making machine and bin cupboard to be installed. The side wall displays comprised of two compartments. These units were designed with backlit coloured glass. Below the left display space was allowed for a sink to be installed and below these displays cupboards and shelving space was provided.
A 3 door stainless steel under bar fridge was installed to the right of the entrance.
Cupboards were created to each side of the fridge.
Please share if you like this 🙂