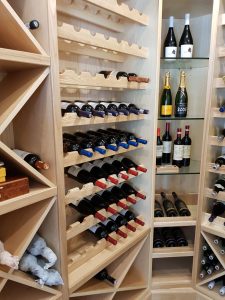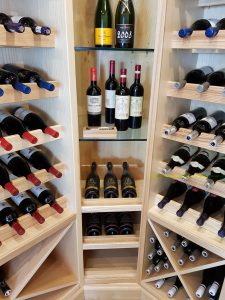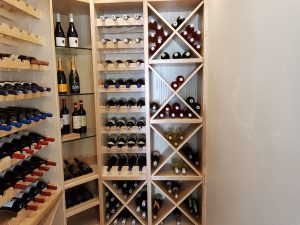 Wet works, Ceiling and Painting:
We prepared the area which was to be used as the Wine Cellar by removing an existing window on the right hand side of the room. The opening was then double-skin bricked up and plastered. All walls were painted to a colour of the client's choice.
A dropped false ceiling was created and installed and LED lighting was fitted.
Wine Cellar:
Ash with a clear seal was used for the creation of the Wine Racks and Display trays. Solid Ash was used for the Cradles, edging to all veneers, skirting and scotia. Ash veneers were used for the internals of the Diamond Bins, the Cradle Bins and Display Trays.